Metal arm series

SYC-05LF-1.5T2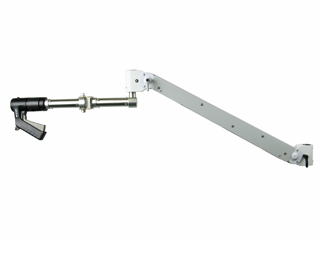 A ball head is attached to the tip of the arm, so you can easily attach a video camera or digital camera.
With a simple arm and head operation, you can easily set the camera position according to the direction and angle of the object you want to shoot.
Equipped with a three-point lock mechanism and locks all arm movements after setting the position, so there is no shaking, making it suitable for accurate measurement and shooting.
This product can be used as a support arm for medical measurement equipment.
This is a 3-joint version of the model number SYC-05LF-1.5T2, with a wider shooting range and improved usability.

---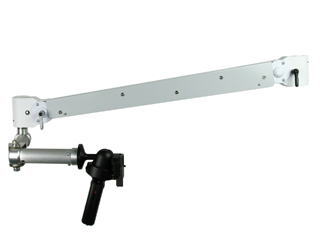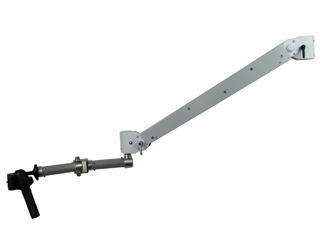 ---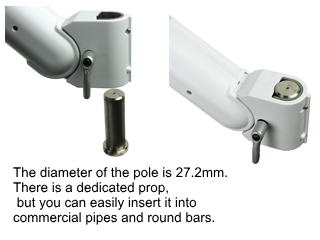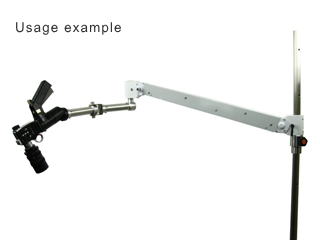 ---
Product model number
SYC-05LF-1.5T2
Attachable object
Measuring instrument, video camera, digital camera
Maximum weight of attachable object
1.5 kg
The tip of the arm
Ball head (Manfrotto 324RC2 or Slick AF2100)
Total arm length
120cm (excluding free head)
Arm vertical movement angle
Upper 30 degrees + lower 25 degrees
Actuation lock lever
Up and down operation lock,
Left and right rotation operation lock
Body weight
6.0kg
Delivery time
2 weeks-
---